現地時間3月27日(月)の夜にロサンゼルスのドルビー・シアターで開催され、Foxで生放送行われた今年のiHeartRadio Music Awards。
Lenny Kravitz(レニー・クラヴィッツ)がホストを務め、多くのアーティストが出席しました。
ソング・オブ・ザ・イヤーを獲得したのはTaylor Swift(テイラー・スウィフト)の「Anti-hero」。受賞の際、テイラー・スウィフトはこの曲がヒットするとは思わなかったと認め、彼女が最も気に入った曲だったので、『Midnights』からの最初のシングルとしてこの曲を選んだことを語っており、そして決めた時にはJack Antonoff(ジャック・アントノフ)に電話したこともあわせてコメントしています。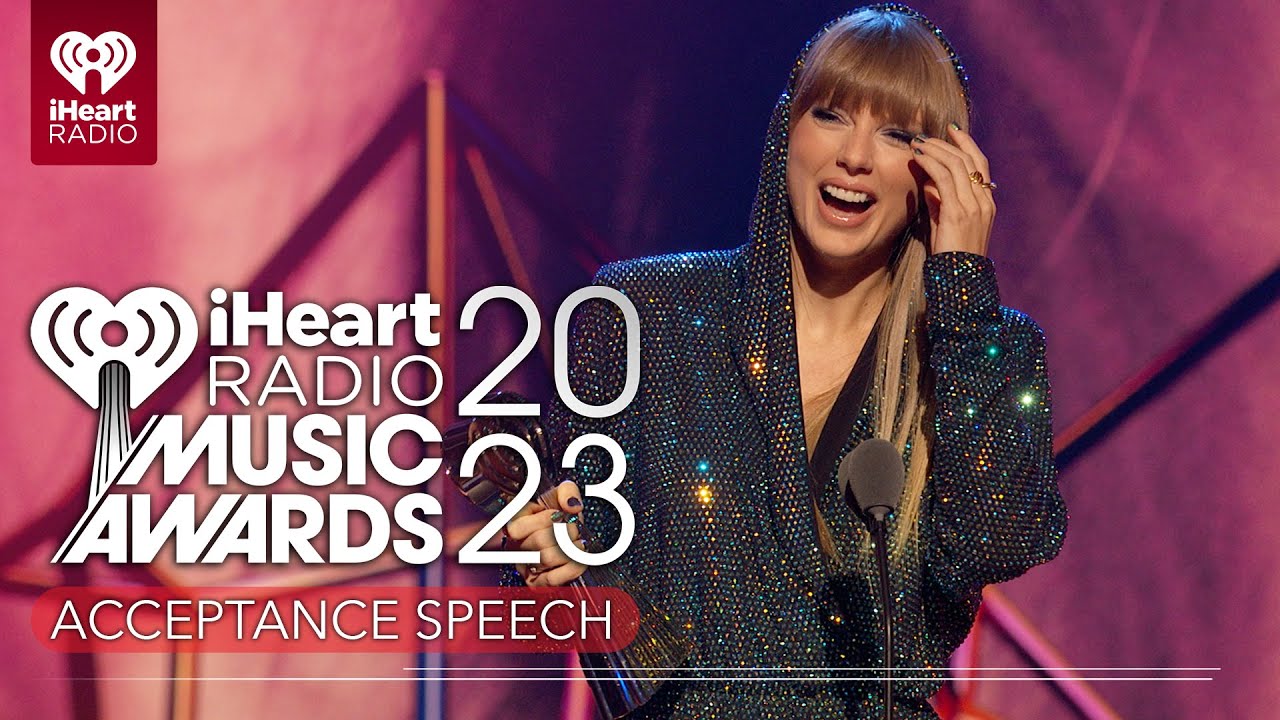 Taylor Swift Accepts The Song Of The Year Award At The 2023 iHeartRadio Music Awards - YouTube
テイラー・スウィフトはイノベーター賞も受賞しており、「私は一度も起きて、『今日何しようかな?イノベーションをしよう!』とは思ったことはないわ」と彼女はコメント。続けて、「私がしたことは、自分にとって正しい決断をすることです。人々は以前にうまくいったものの例を求めますが、私は最もクールなアイデア、動き、選択肢は新しいもので、新しい前例を設定するものだと思います。私は私のファンに感謝しています。彼らは私がジャンルを変えたり、古い音楽を再録したりすることに賛成してくれました。これらのエキサイティングな夜や瞬間、特にこの賞については、私がうまくいった選択肢に光を当ててくれています。自分に許可を与えて失敗することが必要です。私はできるだけ失敗したくないので、頑張っていますが、自分に許可を与えます。自分にとって意味のある正しい選択をし、いつか誰かがあなたを革新的だと思うかもしれません」とつけ加えました。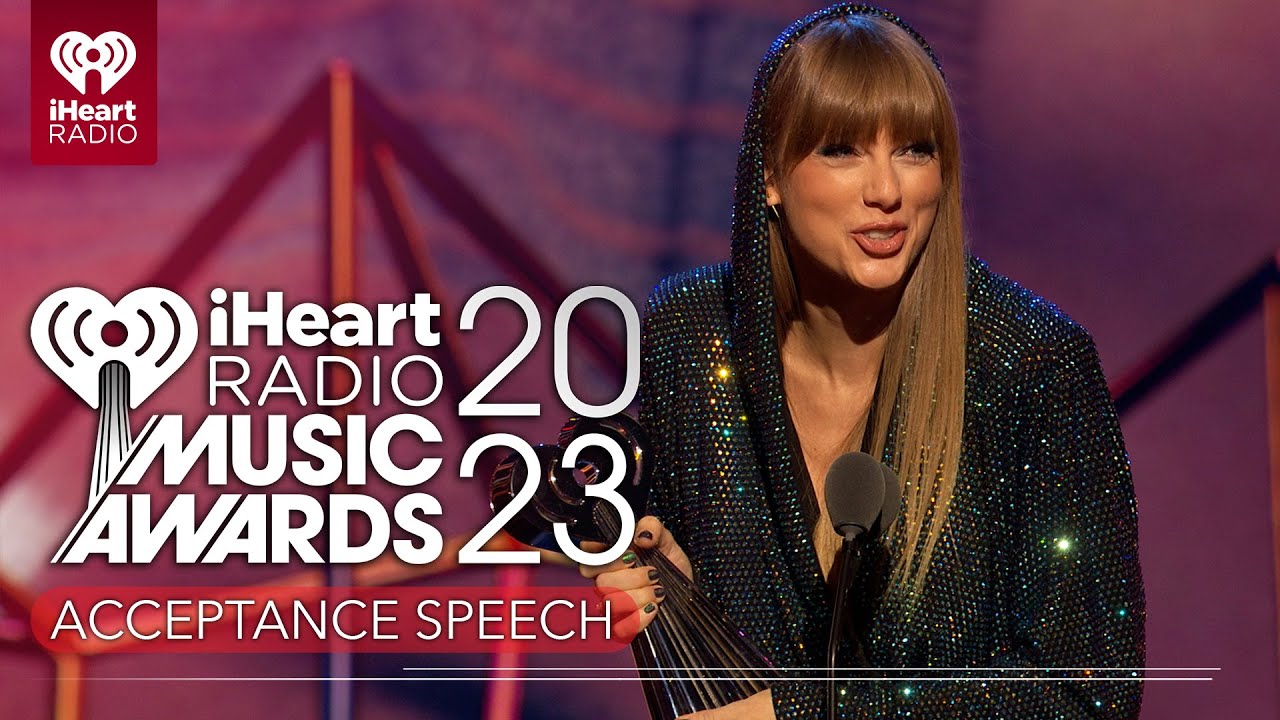 Taylor Swift Accepts The 2023 iHeartRadio Innovator Award! - YouTube
来日公演を終えたばかりのHarry Styles(ハリー・スタイルズ)はアーティスト・オブ・ザ・イヤーを受賞。アジアでの日程を終えてはいますが出席はしておらず、コメントを残しています。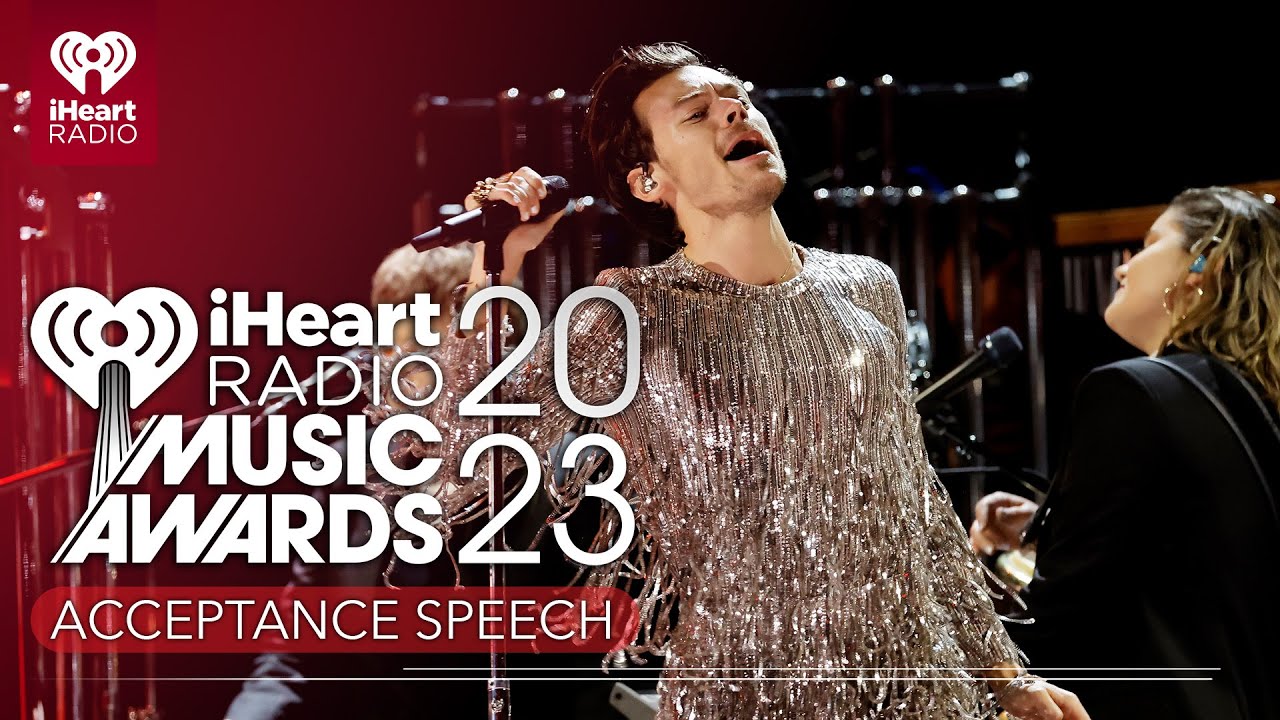 Harry Styles Accepts The Artist Of The Year Award At The 2023 iHeartRadio Music Awards - YouTube
婚約したばかりのBecky G(ベッキー・G)はKAROL G(カロル・G)とのコラボ曲「MAMIII」でラテン・ポップ・ソング・オブ・ザ・イヤーを獲得。婚約者が「決して越えてはならない一線」を越えたことを謝罪してからわずか数時間後に、婚約指輪なしで現れました。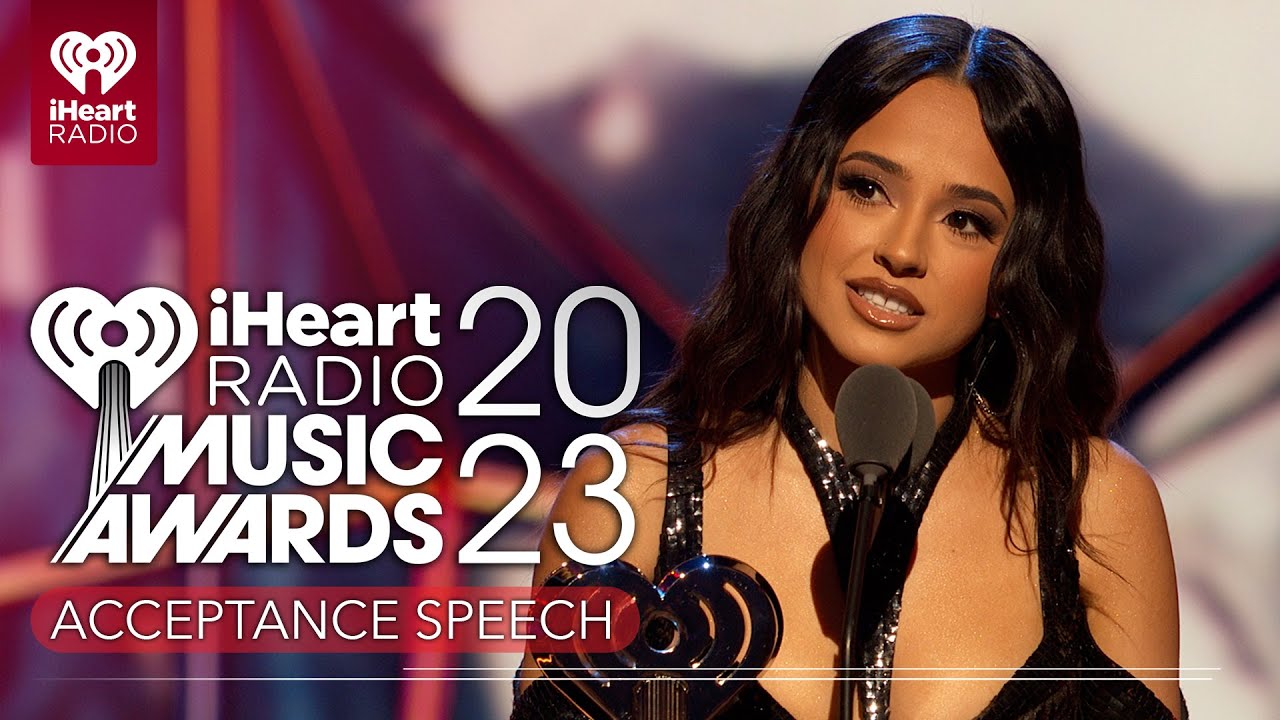 Becky G Wins Latin Pop Song Of The Year At The 2023 iHeartRadio Music Awards - YouTube
ベッキー・Gは「女性がこの業界に集まれば、ヒット曲を作るだけでなく、歴史を作り、模範を示すことができるということを表しています。私たちが集まれば、お互いを違った目で見て光を分かち合える原動力となります。」と落ち着きと自信を持って賞を受け取り、ファンに力強いスピーチを行いました。
アイコン賞を受賞したのはP!nk(ピンク)。Kelly Clarkson(ケリー・クラークソン)とのコラボ・パフォーマンスを披露したあとにスピーチを行い、「ステージで、愛する人たちと一緒に、そして聴衆の中にいる私のベイビーたちと一緒に、私が好きなことをしているのは、クリスマスの奇跡のように感じます。」と語りました。
続けて、「私が入るすべての部屋、私の心は最初に歩きます。私が書くすべての歌詞は私の心が泣いています。」「あなたは私がこれをするのを見てきました.25年間、人生の混乱をふるいにかけました。」「人間は生まれてから死ぬまで傷つきやすい生き物だと思います…私は傷つきやすさを一生の仕事にすることに決めました。」と語り、最後は「生きていてよかった、たった一度の大切な命をここまでできてよかった。」と締めくくりました。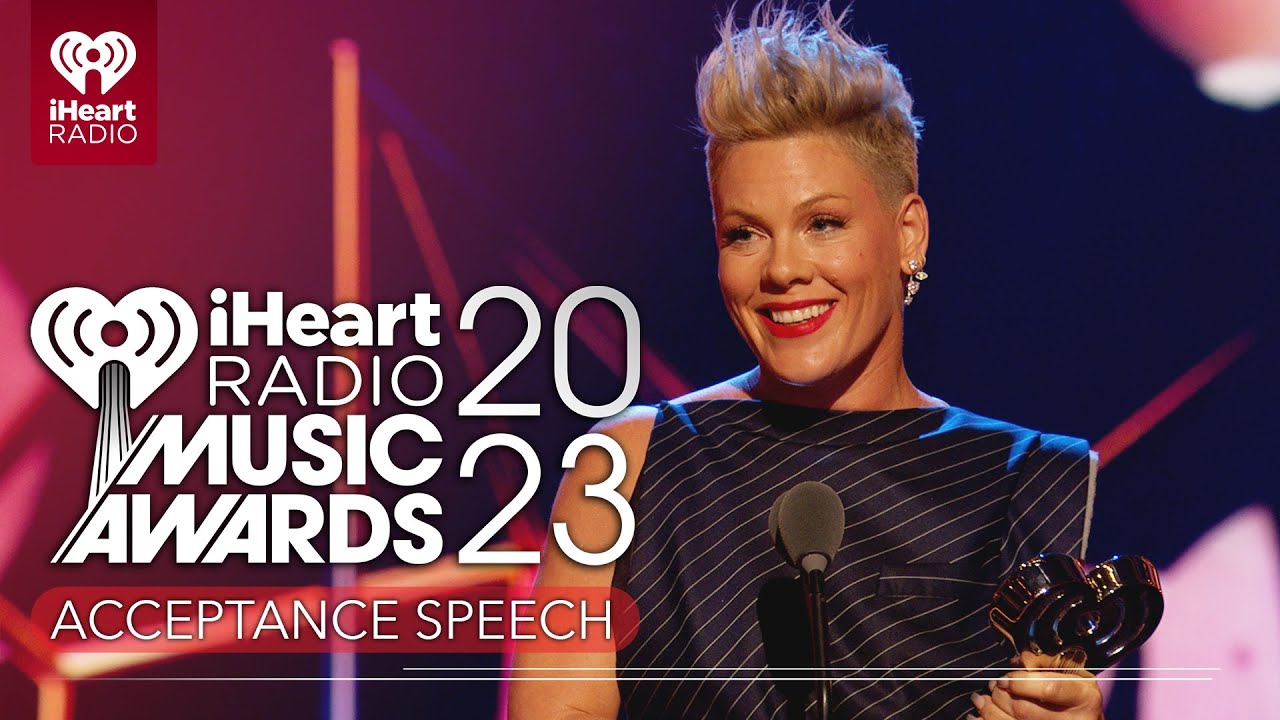 Pink Accepts The 2023 iHeartRadio Icon Award - YouTube
P!nk, Kelly Clarkson, Pat Benatar & Neil Giraldo Perform At The 2023 iHeartRadio Music Awards - YouTube
2023 iHeart Radio Music Awards 受賞リスト
Song of the Year
Anti-Hero - Taylor Swift
About Damn Time - Lizzo
As It Was - Harry Styles
Big Energy - Latto
Enemy (from the series Arcane League of Legends) - Imagine Dragons & JID
First Class - Jack Harlow
Ghost - Justin Bieber
Heat Waves - Glass Animals
Industry Baby - Lil Nas X & Jack Harlow
Woman - Doja Cat
Artist of the Year
Harry Styles
Beyoncé
Doja Cat
Drake
Dua Lipa
Jack Harlow
Justin Bieber
Lizzo
Taylor Swift
The Weeknd
Best Duo/Group of the Year
Imagine Dragons
AJR
Black Eyed Peas
Blackpink
Silk Sonic (Bruno Mars & Anderson .Paak)
Glass Animals
Måneskin
OneRepublic
Parmalee
Red Hot Chili Peppers
Best Collaboration
Unholy - Sam Smith & Kim Petras
Drunk (And I Don't Wanna Go Home) - Elle King & Miranda Lambert
Cold Heart (Pnau remix) - Elton John & Dua Lipa
Half of My Hometown - Kelsea Ballerini ft. Kenny Chesney
I Like You (A Happier Song) - Post Malone ft. Doja Cat
Industry Baby - Lil Nas X & Jack Harlow
One Right Now - Post Malone & The Weeknd
Sweetest Pie - Megan Thee Stallion & Dua Lipa
Wait for U - Future ft. Drake & Tems
You Right - Doja Cat ft. The Weeknd
Best New Pop Artist
Jax
Dove Cameron
Gayle
Nicky Youre
Steve Lacy
Country Song of the Year
She Had Me at Heads Carolina - Cole Swindell
Buy Dirt - Jordan Davis ft. Luke Bryan
Half of My Hometown - Kelsea Ballerini ft. Kenny Chesney
The Kind of Love We Make - Luke Combs
Wasted On You - Morgan Wallen
Country Artist of the Year
Morgan Wallen
Carrie Underwood
Jason Aldean
Kane Brown
Luke Combs
Best New Country Artist
Cody Johnson
Bailey Zimmerman
Elle King
Elvie Shane
Priscilla Block
Afrobeats Artist of the Year
Tems
Wizkid
Burna Boy
CKay
Fireboy DML
Hip-Hop Song of the Year
Wait for U - Future ft. Drake & Tems
F.N.F. (Let's Go) - Hitkidd & GloRilla
First Class - Jack Harlow
Girls Want Girls - Drake ft. Lil Baby
Super Gremlin - Kodak Black
Hip-Hop Artist of the Year
Drake
Future
Kodak Black
Lil Baby
Moneybagg Yo
Best New Hip-Hop Artist
GloRilla
Latto
B-Lovee
Nardo Wick
SleazyWorld Go
R&B Song of the Year
I Hate U - SZA
Break My Soul - Beyoncé
Free Mind - Tems
Hrs and Hrs - Muni Long
Smokin out the Window - Silk Sonic (Bruno Mars & Anderson .Paak)
R&B Artist of the Year
SZA
Blxst
Silk Sonic (Bruno Mars & Anderson .Paak)
Muni Long
Yung Bleu
Best New R&B Artist
Muni Long
Blxst
Brent Faiyaz
Steve Lacy
Tems
Alternative Song of the Year
Enemy (from the series Arcane League of Legends) - Imagine Dragons & JID
Black Summer - Red Hot Chili Peppers
Edging - Blink-182
Heat Waves - Glass Animals
Running Up That Hill (A Deal With God) - Kate Bush
Alternative Artist of the Year
Red Hot Chili Peppers
Imagine Dragons
Måneskin
Twenty One Pilots
Weezer
Best New Artist (Alternative & Rock)
Giovannie and the Hired Guns
Beach Weather
BoyWithUke
Turnstile
Wet Leg
Rock Song of the Year
Black Summer - Red Hot Chili Peppers
Patient Number 9 - Ozzy Osbourne ft. Jeff Beck
Planet Zero - Shinedown
So Called Life - Three Days Grace
Taking Me Back - Jack White
Rock Artist of the Year
Papa Roach
Ghost
Red Hot Chili Peppers
Shinedown
Three Days Grace
Dance Song of the Year
I'm Good (Blue) - David Guetta & Bebe Rexha
Cold Heart (Pnau remix) - Elton John & Dua Lipa
Escape - KX5, Kaskade, Deadmau5 ft. Hayla
Heaven Takes You Home - Swedish House Mafia & Connie Constance
Hot In It - Tiësto & Charli XCX
Dance Artist of the Year
Anabel Englund
Joel Corry
Sofi Tukker
Swedish House Mafia
Tiësto
Latin Pop/Reggaeton Song of the Year
Mamiii - Becky G & Karol G
El Incomprendido - Farruko, Víctor Cárdenas & DJ Adoni
Me Porto Bonito - Bad Bunny ft. Chencho Corleone
Moscow Mule - Bad Bunny
Provenza - Karol G
Latin Pop/Reggaeton Artist of the Year
Bad Bunny
Daddy Yankee
Farruko
Karol G
Rauw Alejandro
Regional Mexican Song of the Year
Cómo Te Olvido - La Arrolladora Banda El Limón de René Camacho
Cada Quien - Grupo Firme ft. Maluma
Si Te Pudiera Mentir - Calibre 50
Ya Solo Eres Mi Ex - La Adictiva
Ya Supérame - Grupo Firme
Regional Mexican Artist of the Year
Grupo Firme
Calibre 50
Christian Nodal
El Fantasma
La Adictiva
Best New Latin Artist
Kali Uchis
Blessd
Quevedo
Ryan Castro
Venesti
Best Lyrics
Anti-Hero - Taylor Swift
About Damn Time - Lizzo
ABCDEFU - Gayle
Buy Dirt - Jordan Davis ft. Luke Bryan
Glimpse of Us - Joji
Lift Me Up - Rihanna
N95 - Kendrick Lamar
Pushin P - Gunna & Future ft. Young Thug
Super Freaky Girl - Nicki Minaj
Wasted on You - Morgan Wallen
We Don't Talk About Bruno - Lin-Manuel Miranda performed by the cast of Encanto
Best Music Video
Yet To Come - BTS
Anti-Hero - Taylor Swift
As It Was - Harry Styles
Calm Down - Rema & Selena Gomez
Don't Be Shy - Tiësto & Karol G
Don't You Worry - Black Eyed Peas, Shakira & David Guetta
Envolver - Anitta
Left and Right - Charlie Puth ft. Jungkook of BTS
Pink Venom - Blackpink
Tití Me Preguntó - Bad Bunny
Best Fan Army
BTSArmy - BTS
Barbz - Nicki Minaj
Beliebers - Justin Bieber
Beyhive - Beyoncé
Blinks - Blackpink
Harries - Harry Styles
Hotties - Megan Thee Stallion
Louies - Louis Tomlinson
RihannaNavy - Rihanna
Rushers - Big Time Rush
Selenators - Selena Gomez
Swifties - Taylor Swift
Social Star Award
Jvke
Bailey Zimmerman
Charli D'Amelio
Em Beihold
Gayle
GloRilla
Lauren Spencer-Smith
Yung Gravy
Favorite Tour Photographer
Harry Styles - Lloyd Wakefield
Bad Bunny - SIEMPRERIC
Demi Lovato - Angelo Kritikos
Dua Lipa - Elizabeth Miranda
Halsey - Yasi
Louis Tomlinson - Joshua Halling
Luke Combs - David Bergman
Machine Gun Kelly - Sam Cahill
Olivia Rodrigo - DONSLENS
Post Malone - Adam DeGross
Twenty One Pilots - Ashley Osborn
Yungblud - Tom Pallant
TikTok Bop of the Year
Bejeweled - Taylor Swift
About Damn Time - Lizzo
As It Was - Harry Styles
Bad Habit - Steve Lacy
Big Energy - Latto
Cuff It - Beyoncé
Envolver - Anitta
Just Wanna Rock - Lil Uzi Vert
Made You Look - Meghan Trainor
Super Freaky Girl - Nicki Minaj
Unholy - Sam Smith & Kim Petras
World's Smallest Violin - AJR
Favorite Documentary
Selena Gomez: My Mind & Me - Selena Gomez
Halftime - Jennifer Lopez
Life in Pink - Machine Gun Kelly
Love, Lizzo - Lizzo
Niall Horan's Homecoming: The Road to Mullingar with Lewis Capaldi - Niall Horan & Lewis Capaldi
Shania Twain: Not Just a Girl - Shania Twain
Sheryl - Sheryl Crow
Untrapped: The Story of Lil Baby - Lil Baby
Favorite Tour Style
Harry Styles
Bad Bunny
Carrie Underwood
Dua Lipa
Elton John
Lady Gaga
Lil Nas X
Lizzo
Machine Gun Kelly
Olivia Rodrigo
Rosalía
The Weeknd
Favorite Residency
Love On Tour - Harry Styles
An Evening with Silk Sonic - Silk Sonic (Bruno Mars & Anderson .Paak)
Enigma + Jazz & Piano - Lady Gaga
Let's Go! - Shania Twain
Love in Las Vegas - John Legend
Play - Katy Perry
Reflection: The Las Vegas Residency - Carrie Underwood
My Way: The Las Vegas Residency - Usher
Weekends with Adele - Adele
Tour of the Year
Music of the Spheres World Tour - Coldplay
Favorite Use of a Sample
Taylor Swift's "Question...?" - sampled Taylor Swift's "Out of the Woods"
Beyoncé's "Summer Renaissance" - sampled Donna Summer's "I Feel Love"
Blackpink's "Pink Venom" - sampled 50 Cent's "P.I.M.P.", Rihanna's "Pon de Replay", and Biggie's "Kick in the Door"
Chlöe's "Treat Me" - sampled Bubba Sparxxx & Ying Yang Twins' "Ms. New Booty"
David Guetta & Bebe Rexha's "I'm Good (Blue)" - sampled Eiffel 65's "Blue (Da Ba Dee)"
DJ Khaled & Drake's "Staying Alive" - sampled The Bee Gees' "Stayin' Alive"
Doja Cat's "Vegas" - sampled Shonka Dukureh's "Hound Dog"
Jack Harlow's "First Class" - sampled Fergie's "Glamorous"
Latto's "Big Energy" - sampled Mariah Carey's "Fantasy"
Lizzo's "Break Up Twice" - sampled Lauryn Hill's "Doo Wop (That Thing)"
Nicki Minaj's "Super Freaky Girl" - sampled Rick James' "Super Freak"
Yung Gravy's "Betty (Get Money)" - sampled Rick Astley's "Never Gonna Give You Up"
Album of the Year (per genre)
Country: Growin' Up - Luke Combs
Pop: Midnights - Taylor Swift
iHeartRadio Innovator
Taylor Swift
iHeartRadion Icon Award
P!nk
iHeartRadio Most Played Titanium Award
Doja Cat